Check out these new books for the new year! Chapter Books below are broken up between Grades 4-6, and then Grades 1-3. Click on any title to read more or to put the item on hold.
Chapter Books (Grades 4-6)
365 Days to Alaska by Cathy Carr
Alone by Freeman, Megan E.
Amari and the Night Brothers by Alston, B. B.
Brave in the Woods by Holczer, Tracy
Bump by by Wallace, Matt
City of the Plague God by Chadda, Sarwat
Clues to the Universe by Li, Christina
The Comeback by Shen, E. L.
Danger at the Iron Dragon (Nancy Drew Diaries) by Keene, Carolyn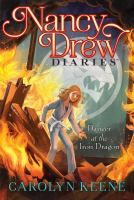 Deep Dive! (Minecraft)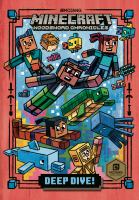 Delivery to the Lost City : A Train to Impossible Places Novel by Bell, PG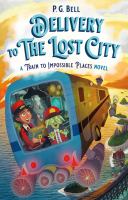 Dungeon Crawl! (Minecraft)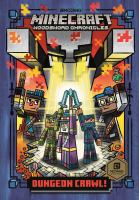 EPOCA by Bryant, Kobe
Famous Mistakes (Nancy Drew Diaries) by Keene, Carolyn
Follow Me by Alexander, KR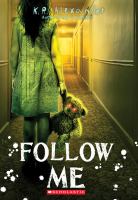 Ghast in the Machine! (Minecraft)
Ghosted by Michael Fry
Goldie Vance the Hocus-pocus Hoax by Rivera, Lilliam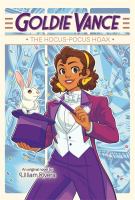 The Good War by Strasser, Todd
Halfway to Harmony by O'Connor, Barbara
Hidden Pictures (Nancy Drew Diaries) by Keene, Carolyn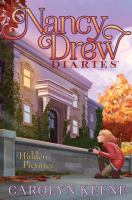 In a Flash by Napoli, Donna Jo
The In-Between by Ansari, Rebecca K. S.
Into the Game! (Minecraft)
Invasion of the living ted by Hutchison, Barry
The Hidden Room by Butler, Dori Hillestad
Just Like That by Schmidt, Gary D.
Karma Moon: Ghosthunter by Savage, Melissa
Kat Wolfe on Thin Ice by St John, Lauren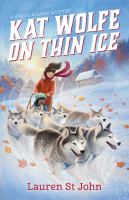 Last Block Standing! by Eliopulos, Nick
The Lion of Mars by Holm, Jennifer L.
The Magician's Secret (Nancy Drew Diaries) Keene, Carolyn
Magic's Most Wanted by Whitesides, Tyler
Many Points of Me by Gertler, Caroline
The Million Dollar Race by Smith, Matthew Ross
Name Tags and Other Sixth-Grade Disasters by Garrett, Ginger
A Nancy Drew Christmas by Keene, Carolyn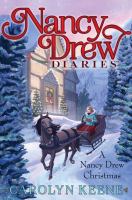 Noah Mcnichol and the Backstage Ghost by Freeman, Martha
Pity Party by Lane, Kathleen
Project Animal Rescue by Milano, Alyssa
Project Class President by Milano, Alyssa
Real by Cujec, Carol
Red Stars by Morosinotto, Davide
Root Magic by Royce, Eden
Samantha Spinner and the Perplexing Pants by Ginns, Russell
The Sea in Winter by Day, Christine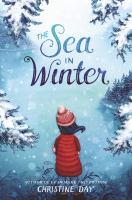 Seeing One by Mlynowski, Sarah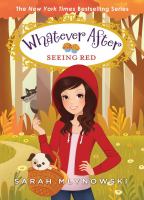 Shaking Up the House by Méndez, Yamile Saied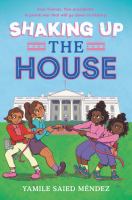 The Star Outside My Window by Rauf, Onjali Qatara
Stella Diaz Dreams Big by Dominguez, Angela
Take Back the Block by Giles, Chrystal D.
Tbh, No One Can Ever Know by Greenwald, Lisa

A Test of Courage (Star Wars) by Ireland, Justina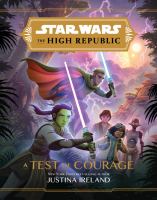 Unplugged by Korman, Gordon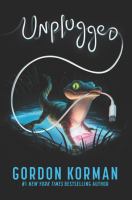 The Vanishing Statue (Nancy Drew Diaries) by Keene, Carolyn
Willow Moss & the Forgotten Tale by Valente, Dominique
Training Camp (Wizenard series) by Bryant, Kobe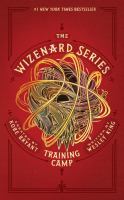 Season One (Wizenard series) by Bryant, Kobe
The World Between Blinks by Kaufman, Amie
The Zombie Stone by Campbell, K. G.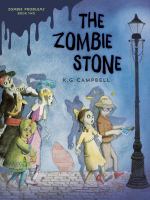 Early Chapter Books (Grades 1-3)
Adventures of the Super Zeroes (Bots series) by Bolts, Russ
Big Nate Lives it Up by Peirce, Lincoln
Case File: Little Claws by Schrefer, Eliot
The First Wish (Jeanie & Genie series) by Granted, Trish
Follow Your Art (Jeanie & Genie series) by Granted, Trish
The Great Escape by Katz, Alan
Henry Heckelbeck and the Race Car Derby by Coven, Wanda
The Hidden Room by Butler, Dori Hillestad
Journey to the Moon by Hapka, Cathy
Kitten Campout by Bardhan-Quallen, Sudipta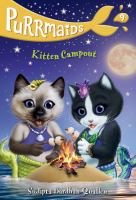 Kondo & Kezumi Reach Bell Bottom by Goodner, David
Little Red Hoodie by Freeman, Martha
The Lonely Pony by Harrison, Paula
Lost and Found by Lerner, Jarrett
The Lost Camera by Bolts, Russ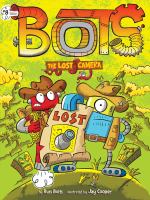 Matilda and Pearl by Sykes, Julie
The Mini Mistake by Glass, Calliope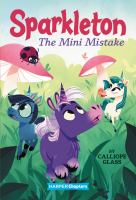 Mr. Summerling's Secret Code by Butler, Dori Hillestad
Our Principal Is a Frog! by Calmenson, Stephanie
Our Principal Is a Wolf! by Calmenson, Stephanie
Out of Time by Stilton, Geronimo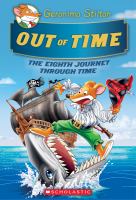 Pearl the Proper Unicorn by Odgers, Sally
Persephone & the Evil King by Holub, Joan
Quiet Please! by Jacobson, Jennifer Richard
Relax to the Max by Granted, Trish
The Rescued Puppy and Other Tales by Webb, Holly
Roo the Rabbit by Florence, Debbi Michiko
The Saddest Kitten by Webb, Holly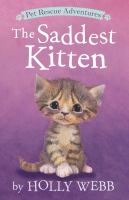 The Secret Kitten and Other Tales by Webb, Holly
Silver and Gold by Hapka, Cathy
Starla Jean by Arnold, Elana K.
The Story Puppy by Webb, Holly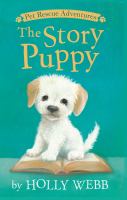 A Tale of Two Classrooms by Bolts, Russ
Thea Stilton and the Rainforest Rescue by Stilton, Thea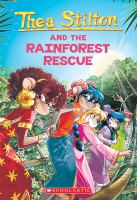 Tinny's Tiny Secret by Bolts, Russ